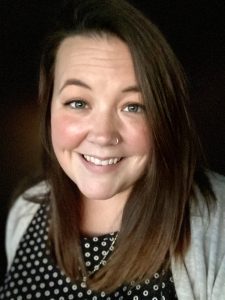 The Sparrow's Nest warmly welcomes the addition of its new Executive Director, Katie Roam, to the staff. 
Prior to entering The Nest, Katie served at the Missouri Baptist Children's Home campus in Mt. Vernon, Missouri, as a Campus Life Supervisor. Her experience in trauma-informed care and work with children in crisis aligns with the needs and mission of The Sparrow's Nest. 
"The Board of Directors could not be more thrilled to have Katie move into this crucial leadership role. Her wisdom and expertise is exactly what we were looking for" states founder Carissa Figgins.
Katie will actively engage in the role of Executive Director in the beginning of January to aid in the re-opening of The Sparrow's Nest. 
Katie states, "I am so excited to be joining The Sparrow's Nest! I know that God has big things in store for us, and I am thrilled to have the privilege of leading us into this new chapter."
About The Sparrow's Nest: The mission of The Sparrow's Nest is to embrace the God-given dignity of all human life by empowering young moms and their children to realize their full potential. The Sparrow's Nest was founded in 2010, and serves women age 19 and younger located all over the country. To learn more, visit www.thesparrowsneststl.org.