Join us for the 11th annual Princess Dance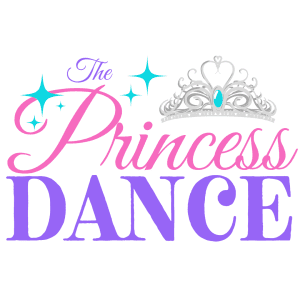 To benefit The Sparrow's Nest
Date: February 17, 2024
Location: Old Hickory Golf Club
New this year – choose one of two timeframes!
Matinee Event – 12:00PM -2:30PM
Moonlight Event – 6:00PM -8:30PM
An enchanting evening for dads and daughters, complete with princes and princesses, a scrumptious meal catered by Old Hickory, and memories that will last a lifetime. Dads will also have an opportunity to point their earthly princess to their heavenly King through a promise ceremony. These events are specially designed to appeal to princesses from 2-13, but dads and princesses of any age may attend. Dress is royal attire. All proceeds benefit The Sparrow's Nest.
"You shall be a crown of glory in the hands of the Lord."    Isaiah 62:3
REGISTERING A SPONSORSHIP: While sponsorships include advertising at both events, the complimentary tickets are for attendance at one event. Please register your sponsorship under the event you would like to attend.
Frequently Asked Questions
Why are there two identical events?
Because of the popularity of this event last year, we decided to offer a Matinee event and a Moonlight event to allow for more guests to attend in 2024.
What is the ticket cost for the event and when do sales open?
The cost is $100 per dad and $25 per daughter. Ticket sales open on Cyber Monday, November 27, 2023. Don't delay in purchasing your tickets for this wonderful event! This event will sell out quickly.
When can I register my organizations sponsorship for the event?
Sponsor registration is open now. For more information on sponsorships please email kim@thesparrowsneststl.org.
How can we make sure our group is seated together?
The best way to get your group seated together is to become a sponsor. (Sponsorship Information is listed below) The only other option is to have everyone in your group register at the same time. Please know this event sold out last year so we recommend registering early if you want to sit with a group.
How will the proceeds from this event be used?
Proceeds from ticket sales go directly to support the mission of The Sparrow's Nest. We are grateful to have the support of many businesses, organizations, and individuals whose sponsorship helps to cover event expenses.
What should we wear?
We suggest you allow your daughter to wear whatever she prefers. We will have girls in dresses of all types – princess costume dresses,  special occasion dresses, etc. In keeping with the special occasion some dads will wear a suit.
What is the promise ceremony?
This time is the heart of the Princess Dance. Dads kneel down and get eye to eye with their daughters. Each dad recites a short promise to his daughter reminding her how precious she is to him and to God. He then gives his daughter a necklace as a memento. Everything is provided for this ceremony.
What's the best way to share and invite our friends to this event?
If our plans change, can we get a refund?
Sponsorship Opportunities
The Princess Dance is an opportunity for your organization to come alongside The Sparrow's Nest as we seek to educate, equip, and empower young families. Generous sponsors like you make it possible for us to hold events like the Princess Dance.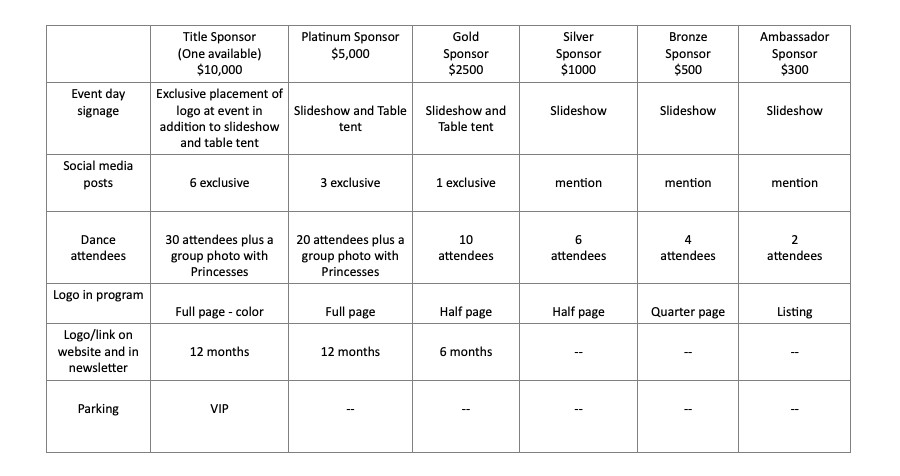 Still have questions regarding sponsorships or registration? Please contact us at info@thesparrowsneststl.org or call us at 636-336-2534.