Join us for the 10th Annual Princess Dance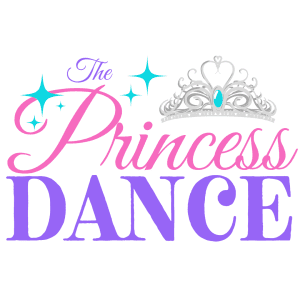 To benefit The Sparrow's Nest
Date: February 18, 2023
Time: 5:00 – 7:30 pm
Location: Old Hickory Golf Club
Dads and daughters will experience an enchanting evening with princes and princesses, a scrumptious meal catered by Old Hickory, yummy cupcakes and memories together that will last a lifetime. This evening will also give Dad an opportunity to point his earthly princess to their heavenly King through a promise ceremony. This event is specially designed to appeal to princesses from 2-13+. Dads and princesses of any age may attend. Dress is royal attire. All proceeds benefit The Sparrow's Nest.
"You shall be a crown of glory in the hands of the Lord."    Isaiah 62:3
Frequently Asked Questions
What is the ticket cost for the event and when do sales open?
The cost is $100 per dad and $15 per daughter. Ticket sales open on Cyber Monday, November 28, 2022. Don't delay in purchasing your tickets for this wonderful event!
How can we make sure our group is seated together?
First of all, we expect this event to sell out, so if you are coming with a group make sure you register early. When registering use the Buy on Map feature. This feature allows you to see a map of the tables where you can select a table with a sufficient number of open seats to accommodate your group. Once you've registered yourself and your daughter(s), share your table # with the other dads in the group and remind them to use the Buy on Map feature to find the table and select their seats.
What should we wear?
We suggest you allow your daughter to wear whatever you prefer. We will have girls in dresses of all types – princess costume dresses, special occasion dresses, etc. In keeping with the special occasion some dads will wear a suit.
What is the promise ceremony?
This time is the heart of the Princess Dance. Dads kneel down and get eye to eye with their daughters. Each dad recites a short promise to his daughter reminding her how precious she is to him and to God. He then gives his daughter a necklace as a memento. Everything is provided for this ceremony.
What's the best way to share and invite our friends to this event?
How will the proceeds from this event be used?
Proceeds from ticket sales go directly to support the mission of The Sparrow's Nest. We are grateful to have the support of many businesses, organizations, and individuals whose sponsorship helps to cover event expenses.
How do we donate tickets for a dad and daughter to attend the event who might not otherwise be able to do so?
Every year families generously donate tickets so that others might attend. The best way to accomplish this donation is to purchase the tickets and in the dad and daughter name fields simply enter "Donation". We'll reach out to you after your purchase to confirm your donation. Since tickets are tied to specific seats at a table, in order to respect the privacy of recipients, they will be placed at a table other than the one specified at purchase.
Are there volunteer opportunities?
If our plans change, can we get a refund?
We do not refund purchased tickets, but can transfer your purchases to another attendee of your choosing or convert your ticket payment to a donation. Please contact info@thesparrowsneststl.org for more information. 
Sponsorship Opportunities
The Princess Dance is an opportunity for your organization to come alongside The Sparrow's Nest as we seek to educate, equip, and empower young families. Generous sponsors like you make it possible for us to hold events like the Princess Dance.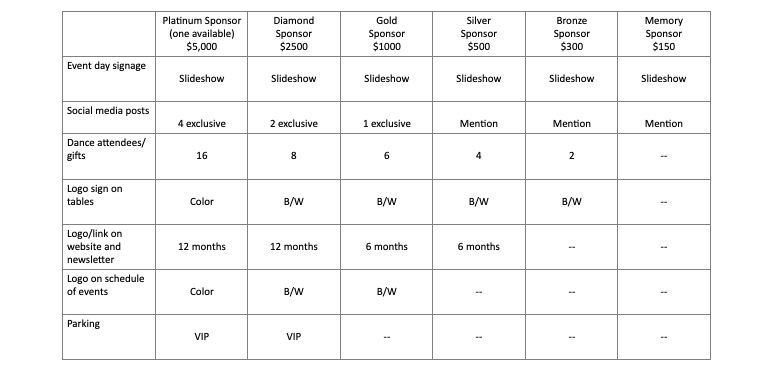 Still have questions regarding sponsorships or registration? Please contact us at info@thesparrowsneststl.org or call us at 636-336-2534.