"A place where families are seen, accepted, and loved."
Carissa Figgins, Founder
Carissa Figgins originally founded The Sparrow's Nest in 2013 from a place of righteous anger. It was never ok to overlook and dismiss young mothers and their children. Carissa started with the thought that young teen mothers just needed a safe place to stay as they figured out their next steps. Little did she know how the simple idea of home would evolve into so much more.
The Sparrow's Nest has always been committed to creating a safety net for young families. The Sparrow's Nest is committed to a high level of individualized care and will always go above and beyond any rule, regulation, or level of compliance to ensure the safety and well-being of the entire family. Through collaboration and coordination with churches, schools, and social service organizations Sparrow works to safeguard young families and their children. Sparrow will always be a place where families are seen, accepted, and loved.
Lance Rogers – President
Lance and his wife, Lisa, have been married for 32 years. They have lived in St. Charles County for 24 years and were able to raise their 3 children in this community. He and his wife, Lisa, are members of Harvester Christian Church where they help serve.
"The Sparrow's Nest for so many years has been a safe place for young mothers and their children to come. As this page in The Sparrow's Nest's new chapter is turned, being able to continue to help mothers and their children with a growing need surrounding affordable and accessible childcare in our community is what inspires and encourages me to serve."
Angela Lockett – Vice President
Angela and her husband Geoff have been married for 32 years residing in St. Charles County since 1992. They have four children and four extraordinary grandchildren. Both Angela and Geoff are active members of Chapel of the Lake in Lake St. Louis.
"My vision for The Sparrow's Nest is inspired by my own experiences. My mother was pregnant with me during her senior year of high school. By the time I was in middle school, she had four kids and her second marriage was ending. Like so many young families in our community today, we needed help. Under the most unlikely circumstances, God brought people into our lives who would change our lives forever. Their unconditional love and practical help drew my mother to Christ, and her decision to follow Him has impacted the lives of her children, grandchildren, great grandchildren, and countless others. As we seek to provide young families with needed resources, we do so under a higher caller which is to change the world by spreading the gospel of Christ."
Jessica Henman – Secretary
Jessica has been married twenty-five years and has three nearly-grown-up children by birth. She has been mom to fourteen more through foster care. Jessica and her family are active members of The Crossings Church St Charles County. She is a Certified Nurse-Midwife and provides healthcare to growing families through her private practice, Primrose Midwifery.
"I believe people at all stages of development and in all life circumstances deserve respect, compassion, and the opportunity to live life to their greatest potential. At some point, most of us will need help from a loving friend or mentor to accomplish that. The Nest provides the love and sanctuary that young parents and their children need at a critical time in their lives, so they won't merely survive a hard time, but will blossom into all that God has planned for them."
Kirk Kasicki – Treasurer
Kirk has been married to his wonderful wife Darrah for 20 years and they have one daughter. Darrah also volunteers at The Sparrow's Nest. Kirk is the Vice President of Corporate Tax at CSI Leasing and is a member of the St. Charles Jaycees. They attend McKnight Crossings Church of Christ in Rock Hill.
"I serve because I believe in the mission of The Sparrow's Nest to house and educate young women that would otherwise fall through the cracks of the system. Matthew 25 implores us to protect the vulnerable and the Nest is there to provide services to some of the most vulnerable in our society: pregnant young women that do not necessarily have many other good choices."
Sonya Burnett – Director
Sonya has three wonderful young men and two grandchildren. Sonya holds a Bachelor's in Child and Family Development from Missouri State University and a Master's in Public Health with a focus in Community Health from Saint Louis University and currently works for Washington University School of Medicine as an Educational Liaison for the Sickle Cell Clinic at Children's Hospital Department of Pediatrics Hematology/Oncology. Sonya has worked in Early Intervention/Early Education for 25 years including working directly with young parents for 10 plus of those years. Sonya lives in St. Charles. She attends Harvester Christian.
"I serve because I, first hand, witnessed the need for young parents to have an affordable quality child care center with love and guidance to nurture parents as they grow and develop on their own parenting journey. I see the Sparrow's Nest addressing the needs of young parents, in the community, and engaging their babies in the best start in life with a strong foundation including growing in Christ. ~James 2:26"
Roxeanna Steiner – Director
Roxeanna and her husband have resided in St Charles County, raising their two children for over 30 years. They currently attend The Crossings Church of Chesterfield.  Roxeanna has a bachelor's degree in psychology and specializes in the social and emotional understanding of children, child development, and family well-being. She provides support to childcare programs through professional development, reflective coaching and as a national conference speaker. Roxeanna has extensive experience in supporting educators, leaders, children, and families and shares her knowledge through Parent Cafés, Next Generation Parenting Gatherings. and as a project manager for Vroom, an engaging resource for parents and their young children. She has also worked as a Parent Educator with Parents as Teachers home visiting for 17 years and has been in the field of education for over 25 years.
My WHY:  "I have come to understand that inside every child is a spirit that is alive with pure joy, wonder and curiosity. No matter what is seen on the outside, the behavior, disability, or developmental delay, it's up to the adults in their lives to nurture and help them to unleash that spirit through every opportunity and experience. My passion is to help every family thrive in their journey of life together."
Dana Medaris – Director
Dana and her husband, Guy, have been married for 25 years and live in St. Charles. Her focus is currently homeschooling their 5 children.  She is trained as a registered dietitian and also works as a communication consultant.  She attends Life Church St. Peters with her family.
"Our faith and our family are the most important things to Guy and me.  We believe that strong families are the bedrock of a healthy community. We have a burden to come alongside young families, demonstrate God's love and care for them, and see them thrive and to impact generations to come. We believe the Sparrow's Nest is a place where all members of a family are cared for, are safe, and can fully recognize their God ordained potential."
Michael Smith – Director

"Michael Smith spent over 30 years in sales for book publishing and related companies and also worked in corporate communications. As a news reporter/freelance writer he's been published by major daily newspapers, community publications, and online news sites. Currently semi-retired and self-employed in endeavors that overlap his experiences, he pursues missions and ministry projects through First Baptist Church of O'Fallon. He's been married to Mrs. Wonderful since 1983 and has two grown sons with their own families."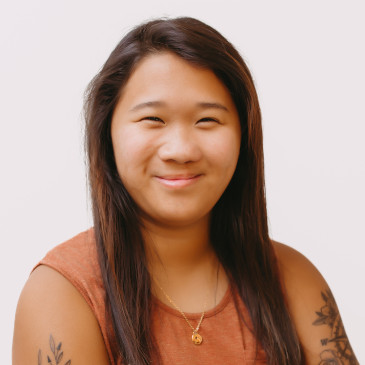 Amanda McCartney
Part-time Childcare Provider
Read More :
About Amanda McCartney
Amanda is currently attending Liberty University working towards her bachelor's in social work and minor in psychology. She is super excited to build relationships at The Sparrow's Nest and see how God uses her to be a light and support to the families in the program.
When she is away from the Nest, she is involved in the college campus ministry at The Crossings St. Charles. Amanda also loves to play sports, go on hikes, and hangout with her friends and family. Amanda can't wait to see God's work being displayed in this ministry.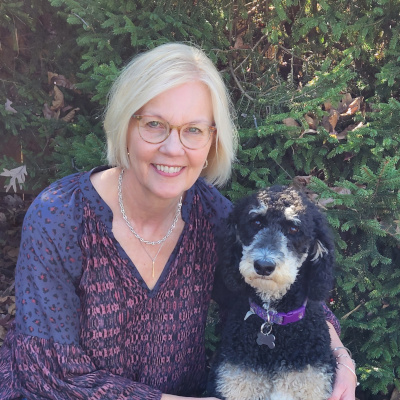 Read More :
About Kim McKnight
Kim has been involved at The Sparrow's Nest since 2015, first as a volunteer and then as part of the staff. She was passionate about the work Sparrow did as a maternity home and is just as passionate about their transition to helping young families on a day-to-day basis through a childcare cooperative. She is thankful for this opportunity to share the love of Christ with young families.
When not at the Nest, Kim enjoys spending time with her growing family and loves all things puppies, plants, and puzzles. Kim's dog, Zoey, can often be seen hanging out with the staff and kids at the Nest.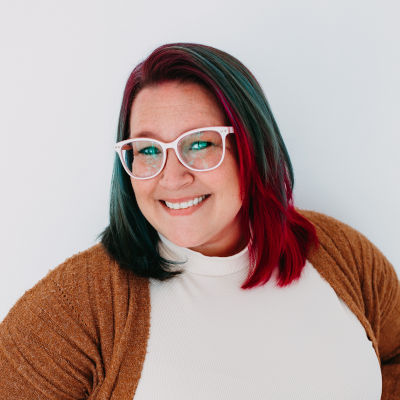 Read More :
About Shannon H.
Shannon joined Sparrow in July of 2021 as the Business Operations Manager and loves being part of the Sparrow team! She is excited to see all the impact Sparrow will have on children and young families through the years, and grateful to get a front row seat as God works to provide love and support to young families.
Shannon and her husband, Matt, have two children. They attend The Crossings Church Innerbelt and Shannon serves as the children's minister. In her free time, Shannon loves photography, spending time with family and friends, and enjoying a good cup of coffee. Shannon is excited to see God work in Sparrow and help families feel loved as they grow!