As of October 14, 2020, The Sparrow's Nest is halting its operations until January 2021. This is a decision that I made with our board during our October session, and while it is a painful one and while this decision impacts the lives of people I care about deeply, it is one that I believe is right and has come to us only after prayerful consideration.
It's important to note we are only pausing operations
and not closing our doors to recalibrate and restart. 
Why are we halting operations? The fastest explanation is that our present model could not withstand the financial fallout from the COVID-19 pandemic without key leadership roles filled in the Executive Director and Program Director positions.
This year has victimized many people and beloved institutions. But I do not want you to give the impression that The Nest is one of them. Because — and I want to stress this — this is less of a stop and more of a restart. Between now and the end of the year, we will be searching for new key leadership positions and holding multiple strategic planning sessions. You may be invited to participate and lend your insights or networks in these efforts because I believe it will take the hearts and minds of our community to recalibrate our vision and gird our mission.
So the bottom line is that, despite these circumstances, I am coming to you and asking for your continued faith, prayers, and financial support so we can structure a new Sparrow's Nest in 2021 —  am humbled and grateful for you. For your willingness to be a part of something so much bigger and brighter than I could have planned. And it is your commitment that has emboldened the faith of our board and our leadership. We will rebuild. We will provide — for ourselves — a great beginning to a rough start.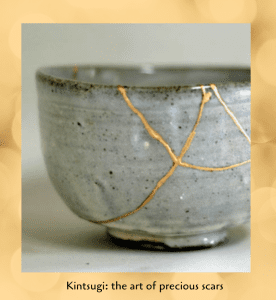 Carissa Figgins
Founder, Interim Executive Director
The Sparrow's Nest